Level 14 Marketing is a female owned and operated organization of dynamic women who have a wide range of marketing skills. Together, our passionate, diverse and experienced team can provide custom marketing solutions that meet the specific needs of your business, whether it's enhancing your existing marketing functions or expanding into new areas.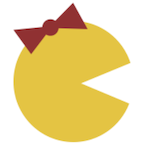 In the old-school Ms. Pac-man game, LEVEL 14 reconfigures the maze and changes the level of play. Level 14 Marketing wants to do the same for your business. It helps that our founder's name is Melissa Packman!
Hire us today to make you a star!